Tennis v1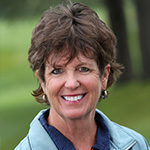 Peg has operated her own business teaching tennis and golf for the past 15 years throughout the area. Before that she was in sales and marketing with the White Bear Racquet and Swim. She played #1 singles at Alexander Ramsey, and #1 singles and doubles at Winona State University. She currently spends six months in Palm Desert California. Peg likes to give everyone the best tennis experience each and every time they step on the court!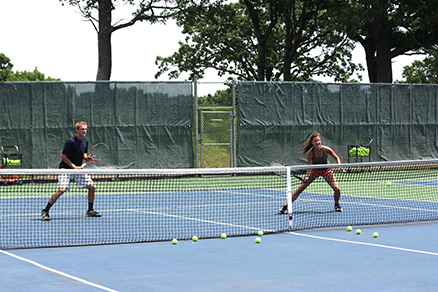 Monday 9:30-11:00 co-ed 3.0 +
Monday 6:00-7:30pm co-ed 3.0-4.0
Wednesday 9:30-11:00 co-ed 3.0 +
Thursday 12:00-1:30 co-ed 3.5+
Friday 10:30-12:00 co-ed 3.0+
Saturday 9:00-10:30 co-ed 3.0-4.0
Private Lessons
If you are interested in focusing on a particular part of your game in a 1 on 1 situation then private lessons are for you. Private lessons can be arranged with the head pro and are available at any time. These are available for all levels of play.
Our junior program is geared towards learning tennis etiquette, developing technique, having fun and developing a desire to compete in matches. A solid foundation of technique will facilitate the growth of all participants. An emphasis is placed on shot patterning, mental toughness, match play experience and physical conditioning. Concentrated semi-private drill sessions maximize stroke production development and match simulation. Additional learning comes through the critiquing of match play strategy. On-court conditioning focuses on agility and quickness.
Lessons
We offer lesson programs for juniors starting at two years of age, and progressing through high school. As juniors advance through our tennis lesson program, they will learn the fundamentals of the sport, train for competition, and ultimately engage in tournament and team play.
Starting at age four, we teach basic hand-eye skills using the USTA Quick Start tennis system. Fun will be emphasized while learning to play the game. As juniors progress, we work on basic stroke production and scoring while continuing to master general coordination skills. Rallying and point play will be emphasized in order to quickly move to match play. Scoring and basic rules of tennis will be taught as well as sportsmanship and fair play.
As juniors reach eight to 10 years of age, focus shifts to stroke production and basic movement patterns while continuing to focus on rallying and point play. Basic tactics will be introduced and match play will be emphasized. Players will be encouraged to play regulation matches whenever possible and matches against other area Clubs will be offered for those players who feel ready.
For the 11 to 13 year olds, we introduce advanced strokes and movement patterns. Players will also be working on more advanced spins and point patterns. Doubles and singles strategy will be covered in order to prepare the players for tournament and team play. Weekly matches against other area Clubs will be offered.
As juniors progress, we will be working with those 14 and older on perfecting all aspects of their games. Drills will focus on point play and match situations. All shots will be reviewed and problem areas will be addressed. Players will be prepared to play on school teams, and participation in local area tournaments will be encouraged. Weekly match play against other area Clubs will be offered.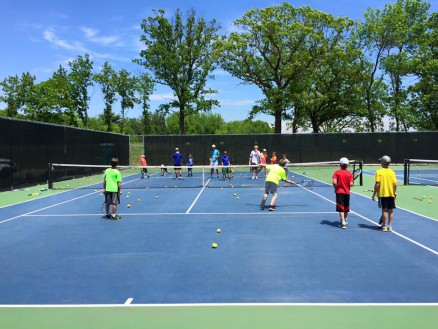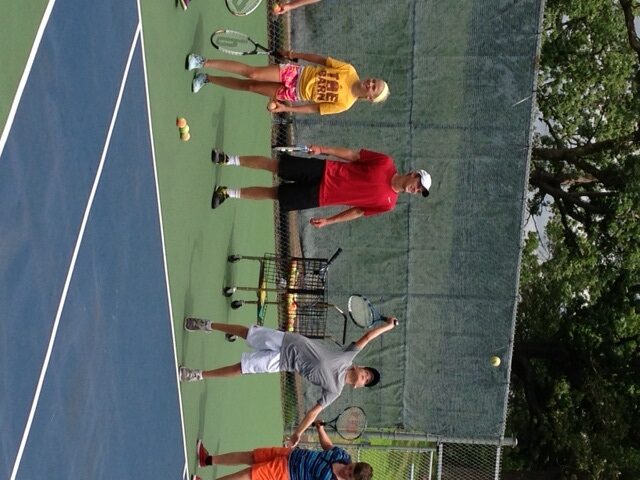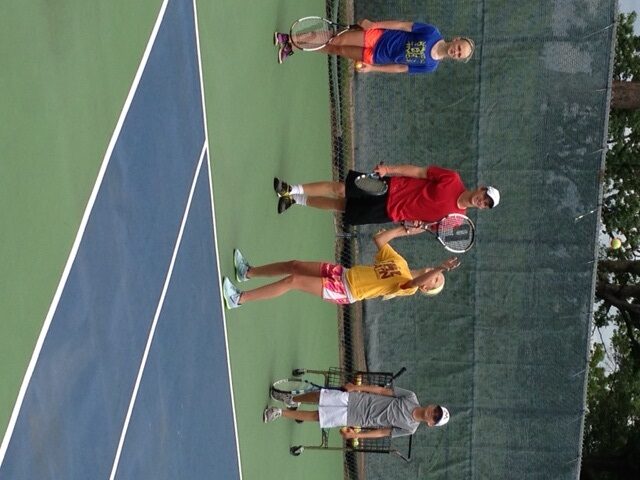 Consectetur adipiscing elit. Sed neque mauris, porta id arcu ac, sagittis auctor ante monke di.

Sed accumsan magna ac mauris elementum convallis magna mauris elementumconvallis.

Consectetur adipiscing elit. Sed neque mauris, porta id arcu ac, sagittis auctor ante monke di.