Minnesota Twins Tix – DCC Champions Club 2023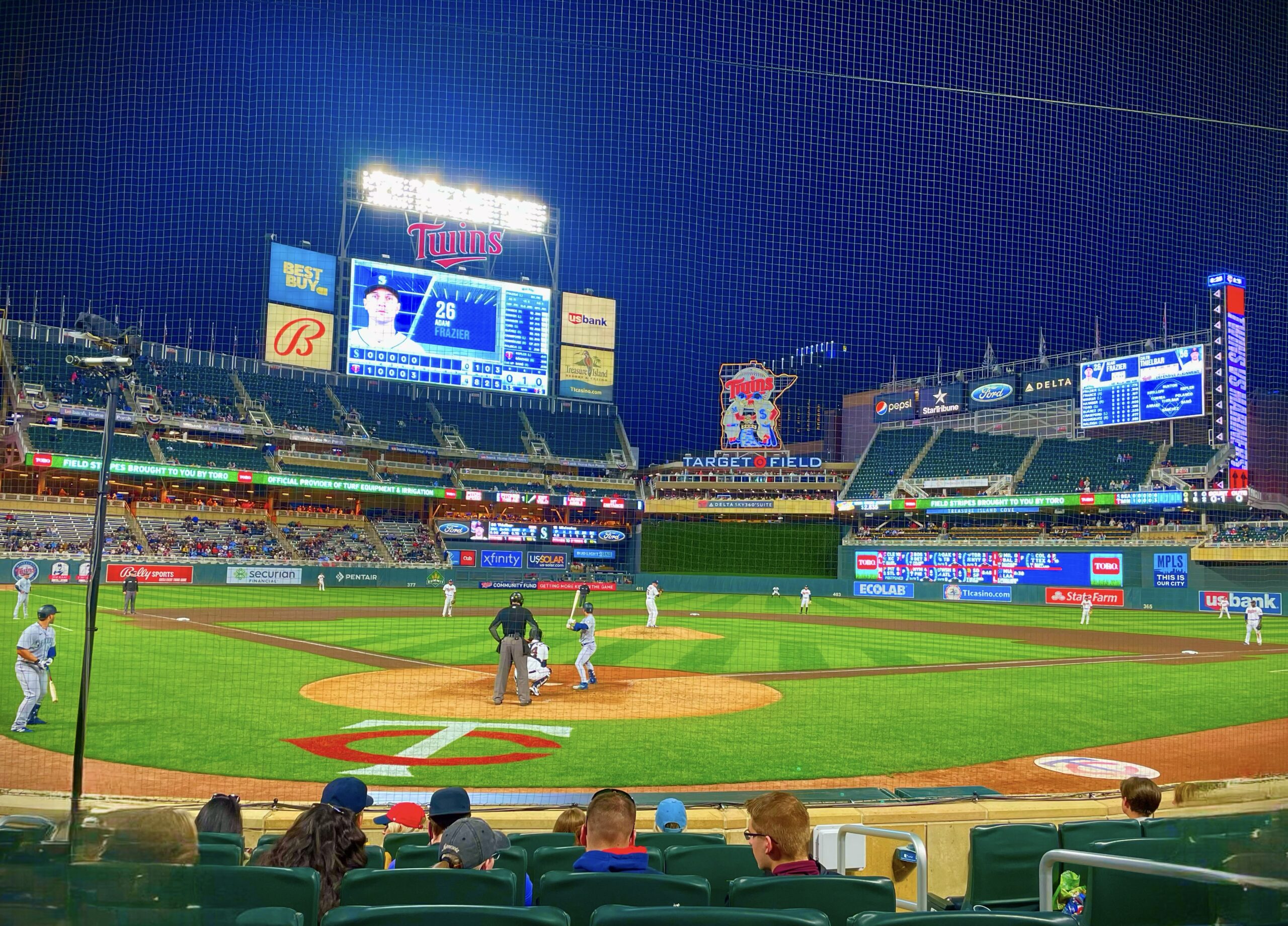 Like this View?! 
This photo is taken from DCC's Champions Club seats at Target Field, and we have locked up more games for the 2o23 season! Before we select our games, we want to select the games you'd like to attend.  Tickets are sold in packages of FOUR seats, at a price of $235/ticket ($940 + $25 processing fee for 4 tickets, and 2 Valet Parking passes).  Please use our quick form below to select your game(s). Tickets include up to TWO (2) Valet Parking Passes, allowing you to park right behind home plate! Champions Club also features comfortable, extra wide, padded high-back chairs, along with access to the exclusive and elegant private club lounge before, during and after every game. Enjoy complimentary meals, beer and wine.
~
The Fine Print:
We partner with another season ticket holder, and we draft games in the order they are submitted by our Members. You may want to attend one game, or up to three. Please specify below! The price we charge for these seats are the same price we buy them for (+$25 processing fee), passing along the season ticket price discount. Tickets are in Champions Club Section 8, Row G (7th row behind home plate), seats 1-4. Requests must be received by TUESDAY, MARCH 7. We will notify you of your game(s) by Monday, March 13.
~